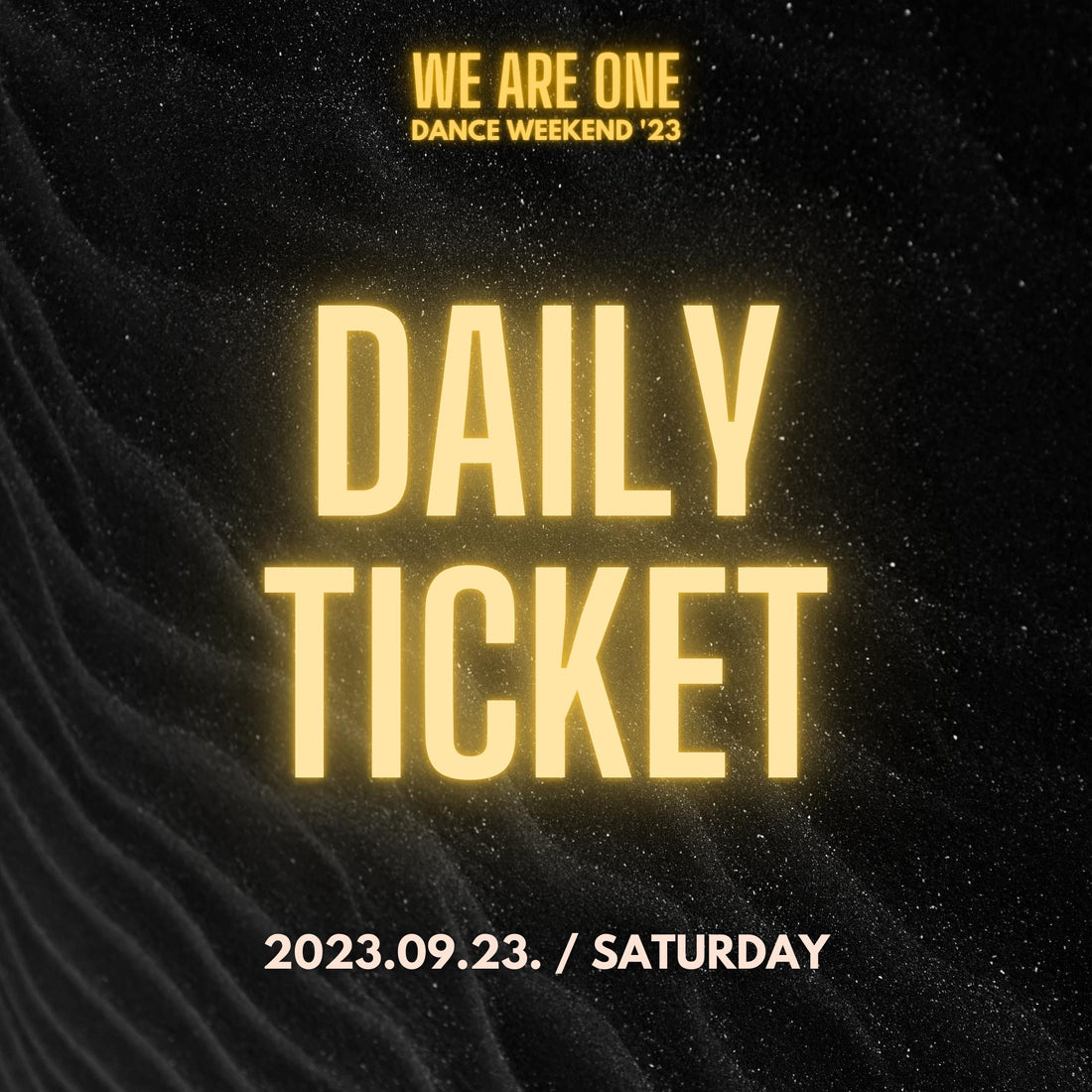 WE R1 DAILY TICKET - SATURDAY
EN: Discover the world of dance with a full-day pass! If you love dancing, this opportunity is for you.

With the pass, you can not only enjoy one performance, but also have the opportunity to participate in a total of 6 dance classes on Saturday, where recognized dance teachers share their knowledge and passion.

We guarantee that you will have experiences that you will never forget.

Don't miss this special opportunity! Get your full day pass now.

Valid: 23.09.2023. From 9:00 to 22:00

WHEN PURCHASING, CHOOSE THE PICK UP OPTION FOR FREE SHIPPING!
All sales are non-refundable!
HU: Fedezd fel a tánc világát egy teljes napos bérlettel! Ha szereted a táncot, akkor ez a lehetőség neked szól.
A bérlettel nem csak egy-egy előadást élvezhetsz, hanem lehetőséged van részt venni összesen 6 táncórán a szombati napon, ahol elismert tánctanárok osztják meg tudásukat és szenvedélyüket.
Garantáljuk, hogy olyan élményekben lesz részed, amiket soha nem fogsz elfelejteni. 
Ne hagyd ki ezt a különleges lehetőséget! Szerezd be most a teljes napos bérletedet.
Érvényes: 2023.09.23. 9:00-tól 22:00-ig
VÁSÁRLÁSKOR A PICK UP OPCIÓT VÁLASZD AZ INGYENES SZÁLLÍTÁSHOZ!
A megvásárolt jegyeket nem áll módunkban visszatéríteni!